This week's digest is another short one, as non-pandemic news is slow in the region. In addition to coverage regarding COVID-19, stories from this week cover a tragedy in a Peru nightclub and additional dangerous weather in the Caribbean.
Latin America is still the region most affected by COVID-19. This week, the region passed yet another negative milestone, with more than a quarter million deaths caused by the virus. Over the last week, more than 3,000 Latin Americans have died from COVID-19 each day—more than 1,000 Brazilians and 600 Mexicans on average.1 Other countries like Argentina and Colombia escaped high death tolls in the first Latin American wave, but as their economies have reopened infection rates have climbed higher. The health and economic impacts of COVID-19 are difficult to quantify, but in recent weeks protests have erupted from Panama to Bolivia. Last week, more than 25,000 people marched in Buenos Aires, Argentina, protesting the ongoing lockdowns and economic stagnation as well as the government's plans for judicial reform.2 Protests have occurred sporadically over the last month in Argentina, Bolivia, Brazil, Chile, and Panama, among other countries.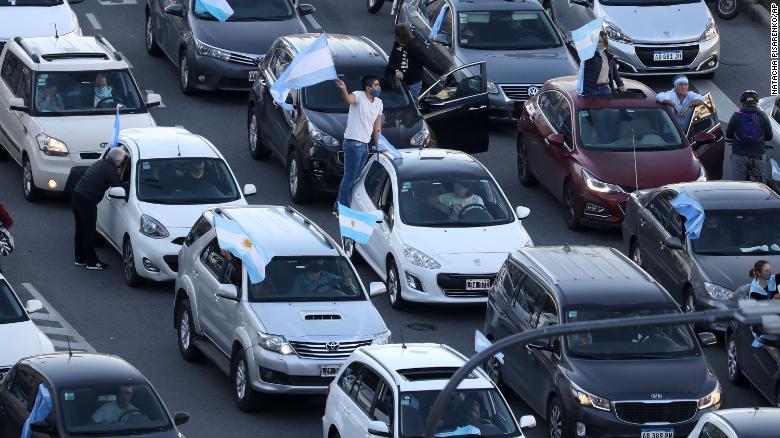 In Peru, which remains one of the region's hardest-hit countries behind Brazil, COVID-19 indirectly caused several additional deaths this week. A nightclub in the Peruvian capital of Lima resisted the government's COVID-19 regulations and continued to operate without regard to social distancing policies. Police raided the Thomas Restobar club on the night Saturday, August 22nd, attempting to close the club for violating governmental orders to remain closed. However, in the panic that ensued, several partygoers attempted to escape the nightclub through a single door, resulting in 13 deaths and another 6 people suffering injuries.3 Police did not use tear gas or any weapons, but in the rush to leave, several clubbers were pinned between an exit door and a staircase. Government officials like Rosario Sasieta, Peru's women's minister, have called for substantial punishments as they seek to hold the nightclub owners responsible for violating public health orders.
However, not all of this week's COVID-19 news is negative. In an effort to ensure that COVID-19 treatments are available for poor and rural Latin Americans, Mexico and Argentina are partnering with AstraZeneca to develop a vaccine. Details on the agreement are sparse, but Mexican President Andrés Manuel López Obrador announced the collaboration last week.4 This vaccine would also draw on funding from Carlos Slim, the richest man in Mexico and former richest man in the world, and would ensure ready access to the vaccine for Latin Americans. López Obrador, meanwhile, has come under indirect fire this week, as his anti-corruption campaign might have stalled because of his brother. The Mexican President has been vocal about rooting out corruption in his country, but leaked videos showed his brother receiving money from a former advisor who became Mexico's Civil Protection Agency.5 López Obrador confirmed that the videos would be investigated but has stated that the cash from the video was from campaign fundraising efforts.
The tropical storm season continues in the Caribbean, where Tropical Storm Laura and Hurricane Marco threaten residents. Marco has already dumped several inches of rainfall on Caribbean islands and is making its way into the Gulf of Mexico, while Laura just hit the island of Hispaniola yesterday and is projected to carry on into the Gulf later this week.6 At this time, reports on damage and casualties remain sparse.